Fernando de Angulo y Gómez de Santiago
Of Counsel
Fernando Angulo has a degree in law from the Comillas Pontifical University – ICADE, and has worked in a variety of top level law firms and offices. Before joining Padilla & Associates as Of Counsel, Fernando worked for KPMG Asesores Legales y Tributarios, SL, and then in the firm Ernst & Young Lawyers and finally in the tax department of Landwell where he held the position of Senior Associate.
Fernando's areas of expertise are primarily tax procedures, business restructuring operations and international taxation, as well as family asset consultancy and planning.
Fernando joins to strengthen the fiscal department of Padilla & Associates, which has undergone significant and substantial growth in recent years.
Via Fernando's appointment the firm intends to continue strengthening its different departments, provide a higher quality service to the client and continue with the expansion process that it has been carrying out since its foundation in 2009.
Paloma García Gutiérrez
Of Counsel – Employment law
Paloma García Gutiérrez has a law degree from the Complutense University of Madrid. She has a Certificate in European Law from the University of Tillburg (Netherlands); a Diploma in Employment Law – International Employment Organisation (Geneva, Switzerland); programme in working relations at IE Business School, Madrid; specialist course in Employment and Social Security Law at the Centro de Estudios Financiero, Madrid.
Previously she was Managing Partner of the Employment and Social Security Department of Crowe Horwath, and worked at Baker & Mckenzie and Hogan Lovells. She also worked in the offices of CMS Albiñana & Suárez de Lezo in Madrid as an employment specialist advising local and international clients.
She is also Vice President of the Executive Committee at AIAL, and a member of FORELAB, having written numerous publications and participated as a speaker at various conferences on employment.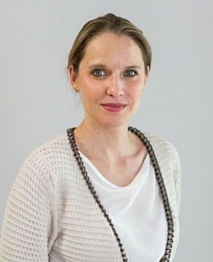 Agustín Pérez Baz
Of Counsel
Agustín Pérez Baz is an economist and tax advisor, member of REAF since 1986.
Founder and director of Consultores Academic SL since its establishment in 1986 and until the merger with Padilla & Associates.
He graduated in Economic and Business Sciences from the Complutense University of Madrid in 1972. He is a civil servant of the Ministry of Employment and Social Security, and has been a member of the Cuerpo de Economistas of the A.I. since 1976, being on leave of absence since August 1986.
As civil servant he served in the Technical Cabinet of the Ministry of Employment and collaborated in the study of the E.T. Since taking leave of absence, he has developed his professional activity as a tax advisor and business consultant to companies in various sectors in particular health and insurance.
Juan Ortega del Arco
Of Counsel
Juan Ortega del Arco holds a law degree and a Master's in Corporate Law from ESADE and Indiana University, 1999.
He has more than 15 years' experience advising national and international companies and financial entities, having worked among other countries in the United Kingdom, France, Germany, Finland, Israel, Turkey, Bahrain, Thailand, Mexico and Chile.
Before joining Padilla & Associates, he worked as an associate at Gómez-Acebo & Pombo and as a senior associate at Hogan Lovells LLP. Specialised in Commercial Law and particularly in contracting, financial structuring and international trade.
He combines his work as a lawyer with business activities as an investor and Business Angel. The specialist magazine, Chambers Europe, highlights his ability and commercial sensitivity as well as the ability to establish close relationships with clients. He speaks Spanish and English.